Welcome to AAA House Clearance. We cover all areas in Sussex & Surrey
AAA House Clearance is based across Sussex (in Horsham, Crawley, East Grinstead, Haywards Heath, Worthing, Brighton, and Pulborough,) and across Surrey (in Dorking, Guildford, Woking, Haslemere, Redhill, and Caterham,) We provide a range of services in addition to clearance, including removals, cleaning, decorating, and garden restoration.
We offer this comprehensive range of services, to prepare a house, for sale or transfer – making the lead-up to this event, simple: just one company that can clear the house, and if required, provide removal, cleaning, garden restoration, and/or decorating, services too – giving the property that clear, clean, spacious, well-maintained appearance. Our services can optimise the selling potential, pre-sale, or give you the peace of mind, post-sale, that the house has been prepared to a high standard, in readiness for the new occupants.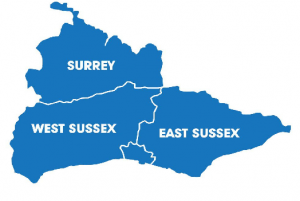 In clearing properties, we provide an empathetic, caring service; guiding you through the oftentimes, emotional process, in a gentle, sensitive, and discreet manner. We redistribute house and office contents, to the third world, and, struggling families, in the local community. You will be given the opportunity to observe this, and in doing so, we hope it brings comfort, to see yours, or loved ones effects, having continued use.
---
We can clear everything, from anywhere.
We cover all areas in Sussex and Surrey, and have offices across both counties.
We sell, recycle, re-use, and where necessary, dispose of house/office contents.
Post-clearance, we also offer cleaning, decorating gardening, and removal services – preparing the house in readiness for sale.
We are available at all times to take your call.
We offer a key collection service, and can take payments over the phone, for distance callers.
We clear single items, hoarded properties, office complexes, and everything inbetween.
We are licensed and insured, and widely recommended by estate agents and solicitors.
We relocate items of sentiment to relatives.
Clearance can include removal of all cupboard, drawer and wardrobe contents
We care – we appreciate that most clearance requirements are prompted by a sorrowful or an unforeseen event
---
---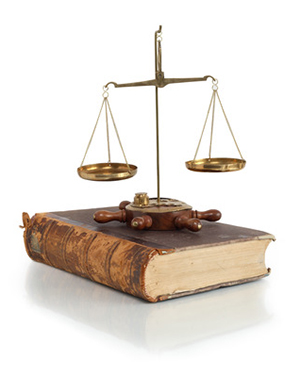 How We Protect Our Customers
AAA House clearance is fully insured – this protects you in the unlikely event of any damages.
AAA house clearance is fully licensed to carry general household waste, office waste, and, hazardous waste – this protects you, in that our registration with the Environment Agency, grants us access to legal, commercial disposal sites, where rubbish and waste is dealt with responsibly – most of which is recycled. By using such a company, you are exercising your legal duty of care, and avoiding the potential, costly consequences, of using an unlicensed waste carrier.
AAA House clearance is a trading name of Steele-Grey Enterprises Ltd.
We carry out clearances discreetly, to protect your privacy,
Where We Are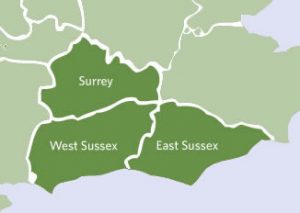 We have offices based in Horsham, Pulborough, Crawley, Reigate, East Grinstead, Caterham, Haywards Heath, Brighton, Worthing, Dorking, Epsom, Woking, Haslemere, and Guildford. From these office locations, we cover our respective town, as well as neighbouring towns and villages. For large-scale commercial clearances, we usually pool our resources to achieve swift completion. The clearance service we provide is limited to Sussex and Surrey; we do however travel much farther afield. if you will be using our removal service. Our Head Office address is AAA House Clearance, Old Holbrook, Horsham, West Sussex, RH12 4TW. Most written correspondence should be sent to this address.
When It's All Feeling Stressful
Our professional, yet caring approach has brought about our expansion across both counties. We can fulfill your clearance requirements, even when circumstances are challenging. There might be an imminent deadline; or perhaps, a compulsive hoarder needs to reduce their house contents, but is reluctant to do so; or maybe there are tensions within the family, making the house clearance arrangements stressful, and difficult to organise. Whatever the situation, our experience will lead the way, and having cleared the house, and possibly provided additional services, we will have worked, to achieve a result, that the executor.owner/tenant will feel proud of.
If you are at distance from the property to be cleared, the house clearance, along with any additional services, can be arranged over the phone – we will be able to take care, of everything. Often, the distance, along with work, and family commitments, make it difficult to find time, to travel back and fourth, from a late relative's house, or a rental property which tenants have neglected to clear, before vacating. If you need to make house clearance arrangements but lack the time to deal with it, we can collect the house keys from a third party, send quote confirmations and invoices by e-mail, and take payments over-the-phone. We can clear, clean, and re-decorate, if needed, too.
What We Clear

We can clear the entire house, or business premises, or just a part of it – it depends on your requirements. We clear furniture, rubbish, items that can be re-used or recycled, and, we clear items with high enough value, for re-sale. We will carry out the clearance of items, areas, and/or waste, from anywhere on the property including the house, garden, out-buildings, loft, cellar, garage, barn etc. In some houses there may be many years worth of accumulated hobbies, furniture, and clutter. It can be a time-consuming and emotional process trying to deal with the house contents, yourself, so we provide the service of boxing and bagging all items from surfaces, cupboards, drawers, and wardrobes. With all the smaller house contents removed, and distributed, we are able to clear the large items of furniture, and remove carpets and curtains, if required.
| | | | | | |
| --- | --- | --- | --- | --- | --- |
| Household furniture | Household effects | Items from drawers, cupboards, and wardrobes | Items for resale | Rubbish and waste | Appliances, carpets,curtains |
| Office furniture | Office effects | Shelving and racking | Heavy machinery | Commercial waste | Confidential paperwork, data destruction |
| House | Loft/attic | Cellar/basement | Garage | Garden | Stables, sheds and greenhouses |
| Office | Shop | Warehouse, factor | School, hospital | Office complexes | Post-event field clearance |
| Cars | Caravans | Mobile homes | Pianos | Stairlifts | Hoarded properties |
| High end items for re-sale | Collectibles | Reusable items | Recyclable items | Rubbish | Waste |

After we have cleared all that you requested, you may wish to take advantage of our post-clearance services.
After The House Is Cleared
Most recycling of non re-usable items, occurs at the commercial disposal site. This is where glass, paper, ceramics, wood, and plastics are recycled. We are, however, charged for recycling at these locations. Many re-usable items that we collect over the course of our work, are stored in our warehouses, for later distribution to communities of the third world. Your items will be donated to those in the greatest need; they will never be sold; rather 'given,' and delivered, for free, to those in most need. We very much like to give furniture an extended use if it is still fit for purpose, and we feel that this, is often appreciated by our customers. who find the clearance of a loved one's effects, a little hard to witness – If there are items to be cleared that hold high enough value, we can place them through our sale, for you.
….And Here's What Our Customers Think…..
Without exception, AAA House Clearance have always looked after my clients with care and professionalism.
Mallards
Keith Hutchinson
A very big thank you for all your hard work, it was so nice to find people who are polite, do the job so well and leave the customer very satisfied. This company is a breath of fresh air. Thoroughly reliable and they do an excellent and professional job. We have no hesitation in recommending them.
Sutton, Surrey
Mrs Hurley
Just to let you know how very pleased I was, with the prompt service that you gave me at such short notice. In difficult circumstances, you were very professional and discreet, to ensure that everything went smoothly with both parties involved. You both worked very hard, and willingly put in the extra hours that were needed to get the job done. I was always kept in touch by telephone regarding the process of the work. I will definitely by using AAA again in the future, and would certainly consider your removal services if I move house as intended this year.
Gossops Green, Crawley
Mr Davison
Thank you for the clearance of my late mother's flat, my brother and I thought you were so professional, best wishes.
Partridge Green
Ann Sullivan
Clearing The Way For You To Move Forward….